ZEENEA DATA DISCOVERY PLATFORM
Get a personalized demo
Discover how our platform accelerates your data initiatives!
In less than 30 minutes, exchange with one of our data experts to:
➡️ Understand how Zeenea gives access to a comprehensive and reliable data asset landscape
➡️ Browse through our data discovery software and its features
➡️ Get pricing information

Easy to set up. Easy to use. Easy to scale.

Ruben Marco GANZAROLI
CEO - Autostrade per l'Italia
"In our opinion, only the business functions can truly transform the company into a data driven company. Zeenea Data Catalog is the tool they need - efficient and usable - so that they are fully aware of the data they have available. It builds the bridge between business and data at Autostrade. From a business perspective, it is fast, complete, easy to understand, and user-friendly. Whereas from an IT perspective, it is agile, scalable, and continuously upgradeable."

Alex STEINER
CIO - Solactive
"We handle gigantic volumes of market data from a variety of providers, technologies and formats. We were looking for a solution that would allow us to get a clear picture and provide more context to our data assets. Zeenea Data Catalog meets these objectives, and answers strategic questions such as: What data do we have? What are their sources and cost? Who has access to it? What are our data assets' metadata and relationships? Zeenea's vision is pragmatic and their teams are both expert and enthusiastic. We look forward to building a long-term partnership and creating significant value together."

Masisa DOMBOLO
Application & Features Architect - Société Générale
"We see in a metadata catalog a way to map and restore the information present on our lake. To meet the Big Data needs of the retail banking sector in France, like those of the SG, we were looking for a solution that allows us to automate our processes and easily collaborate in order to fully implement a data-driven strategy. For this, we chose Zeenea."

Jean-Pierre Huchet
Data Lake Manager - Renault Digital
"We see Zeenea as a way to democratize the understanding of and the access to Renault's data and thus become more relevant in their valuation."

Dominique BEYSSADE
Project Manager – LCL
"LCL started their Data Centric transition in 2016. Our objective is to democratize data access and exploration within the company.
To support these new uses, we studied the market for existing solutions, with criteria choices geared towards automation, openness, the solution's ability to evolve and its collaborative capabilities. With this in mind, we chose Zeenea."
GARTNER PEER INSIGHTS

Great tool and Great team
Data Project Manager - Insurance
5.0 ⭐⭐⭐⭐⭐ - February 20, 2022
"Zeenea teams have been very helping in the phase of POC allowing us to deeply test the tool on our environnement, and now we have a success officer who is a real help. The tool is fast evolving and plenty of new features are available. Great tool and Great team."
BARC

The Adaptive Data Catalog
Timm GROSSER - Senior Analyst for Data Management
"Zeenea has already demonstrated quite a lot considering it has just three years of market experience and 50 customers. The company is concentrating on the core of data cataloging, thereby setting itself apart from the competition. The tool is clearly arranged for me. The essential core functions run stably, even in larger scenarios. In terms of look and feel, it is clearly aimed at business users. I think the idea and approaches have succeeded in making the data catalog grow adaptively with the company. "
GARTNER PEER INSIGHTS

Best Next generation Data Catalog software
Education
5.0 ⭐⭐⭐⭐⭐ - January 20, 2021
"It is one of the best data catalog software easy to use , our organization use this software to create a reliable and comprehensible data base with maximum simplicity within minimum amount of time . We create data value quickly by reducing overall cost of catalog . Our data team will find the information accessed very quickly."
One data catalog, two user experiences

Document your assets with ease and automation
Zeenea Studio is the application that enables data management teams to manage, maintain and enrich the documentation of their company's data assets.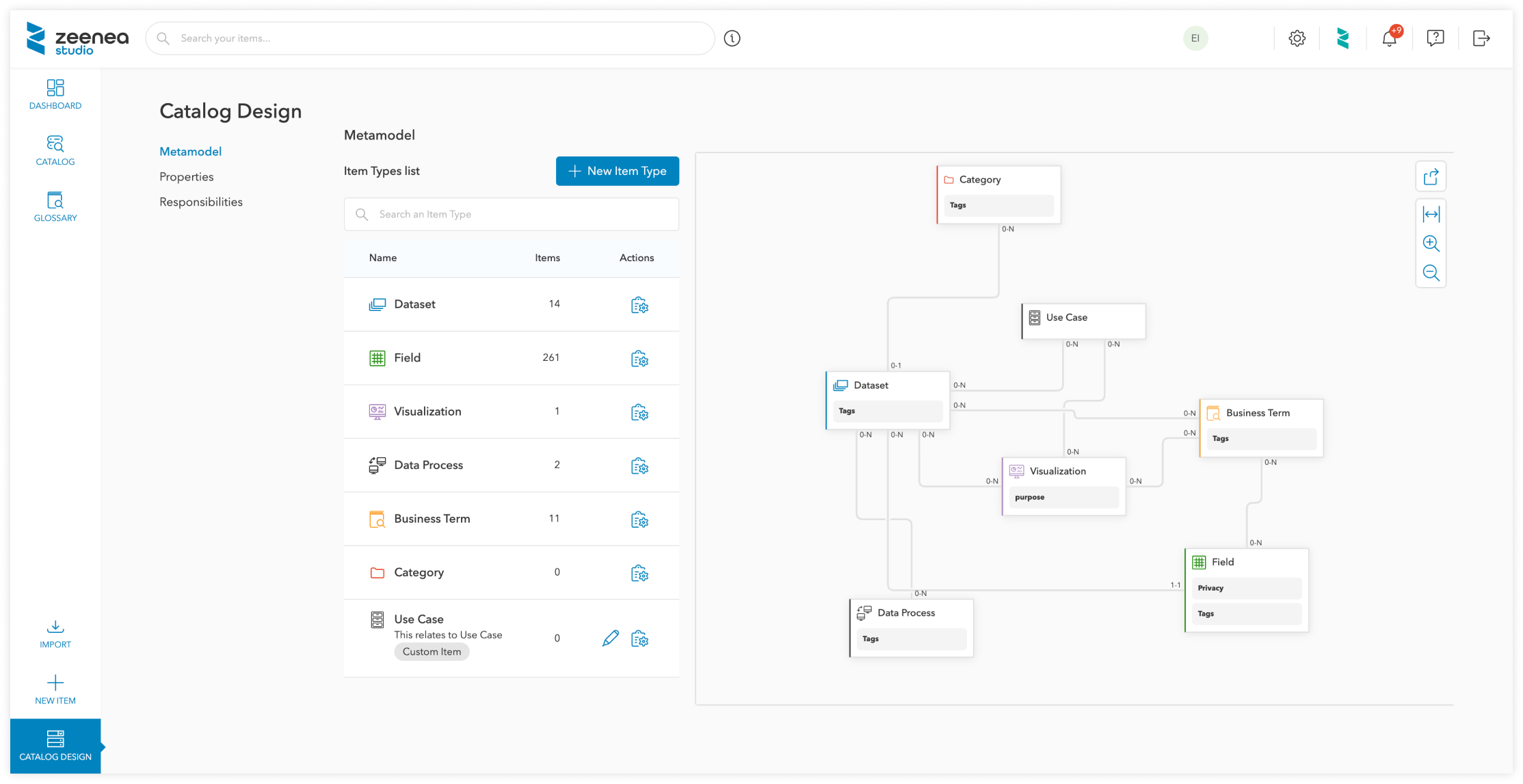 Quickly find the right information
With Zeenea Explorer, your users have access to a user-friendly interface and customized exploration paths to make their data discovery more efficient.