[REPLAY] DATA festival #online 2022

Solactive's journey towards data transparency with Zeenea

As a financial indices provider, Solactive handles gigantic volumes of data from a variety of providers, technologies and formats.
In order to provide more transparency about the company's data assets, Solactive chose Zeenea to answer strategic questions such as:
What data do we have?
Where does it come from and what is its calculation logic?
Alex Steiner, Chief Information Officer, takes you on Solactive's Data Journey and reports on the approach to modern data cataloguing as well as the resulting learnings.

Please fill out this form to access the replay!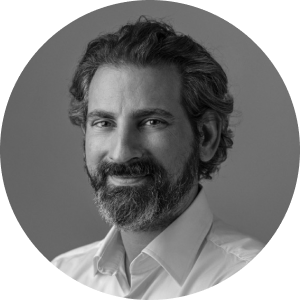 Alex Steiner
CHIEF INFORMATION OFFICER, SOLACTIVE
Alex is CIO at Solactive, a Germany-based index provider for the finance industry operating globally. He started his professional career at Deutsche Börse, covering different roles in research and advisory, service management, and the company's data science content lab. Then, Alex worked for the Chicago-based company Capital Markets Trading as CIO, where he oversaw teams in Frankfurt, London, and Kyiv integrating AI into trading strategies. Following that exerience, he worked for the German fashion house Peek & Cloppenburg for two years, serving as CTO in Düsseldorf. His responsibilities included the oversight of the entire IT infrastructure from business operations and webshops.